Case
Studies
Hino Motors, Ltd.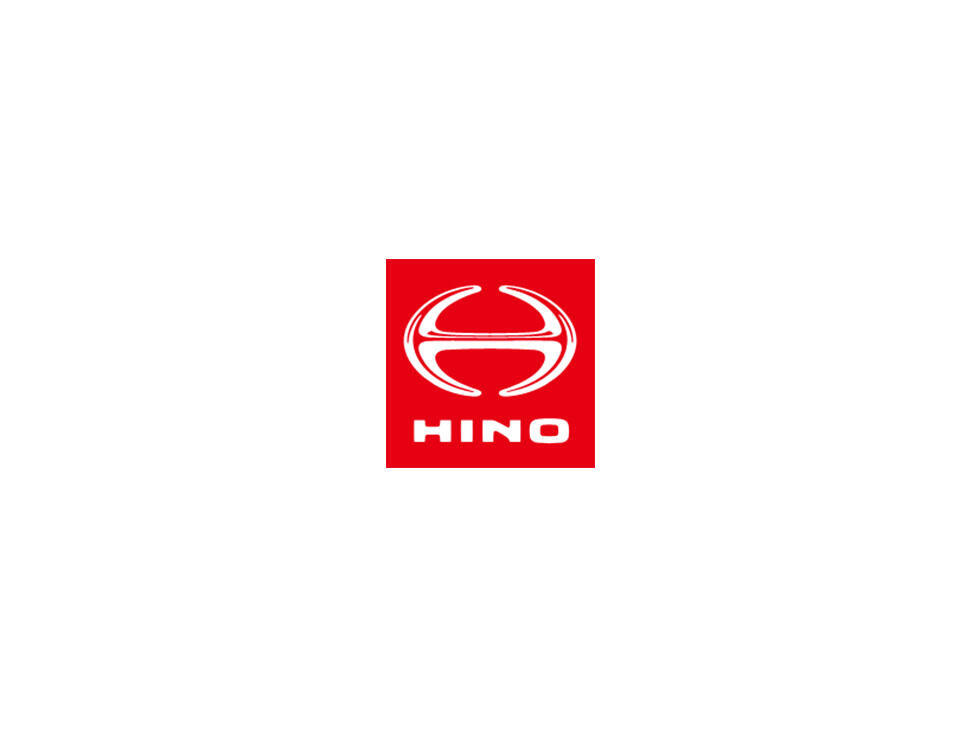 Hino Motors, Ltd. partnered with Cambridge in a project to successfully transform its business process and restructure its 30-year-old HR system, while overcoming many challenges.
#01
Front-runner of commercial vehicles
As Toyota Group's commercial vehicle division, Hino Motors manufactures and sells trucks, buses, various types of diesel engines, and service parts. It has attained No.1* in sales share for 38 years straight as the largest company in the heavy and medium truck industry in Japan.
Hino Motors is also competing for top market share in Asia and Oceania and is steadily growing its business enterprise in North America. The company takes pride in their advanced environmental technology, commercializing the world's first hybrid bus powered by diesel engines and electric motors in 1991. As "HINO of the world," it engages in business activities that are widely valued by society, guided by its mission of "Making the future world a better place to live by supporting the movement of people and goods."
*Heavy and medium trucks with over 4-ton load capacity, excluding imported vehicles. (Survey by Hino Motors, as of 2011)
#02
Business transformation and HR system restructuring as urgent priorities
In 2007, Hino's HR department was having difficulty keeping up with the business changes associated with globalized operations and employment diversification, which led to a growing amount of inefficient manual work. Moreover, there were many issues with its 30-year-old host computer, including running out of employee ID numbers and old hardware with expired maintenance period.
When Hino Motors finally came to the conclusion that their HR system had to be restructured, it set up a project team from its HR department and IT department. However, since the gathered members were not solely dedicated to the project, the team foresaw challenges in allocating time and making progress, which led to them to seek external assistance.
#03
Why Hino Motors chose to partner with Cambridge
Hino Motors chose Cambridge as its project partner after speaking with numerous consulting firms. There were three reasons. The first was that Cambridge would solve the problem from the client's perspective. Cambridge's consulting philosophy of "providing end-to-end service" and "neutrality in package selection," weighed heavily in Hino Motors' decision.
Secondly, Cambridge's track record in the HR domain was also a factor, especially its well-established methodology to lead not only the system development but also the business process transformation. The final decisive factor was a testimonial from a Cambridge client. Hino Motors met with a representative from another company that completed an HR transformation project with Cambridge to hear their story. When Hino Motors heard that "Cambridge was deeply involved in the day-to-day project operation and got their hands dirty," it was convinced that Cambridge was the partner that they were looking for.
#04
Three factors that determined the project's outcome
The new HR system was operational a little more than one year later, and many processes were improved. There were three major elements behind the project's success.
(1) Clear project goals
Project goals created at the start of a project is often vague and ambiguous, containing statements that could be interpreted in various ways. When formulating our project goal, the team conducted interviews and discussions with a diverse set of stakeholders across organizations and layers, not just the management level.
As a result, the team decided on a goal that clearly outlined the transformation priorities: "We will first comprehensively revise inefficient business processes instead of aiming for broad themes like professional development or workplace revitalization. Using that as a foundation, we will then formulate and implement the HR policy that we originally wanted to aim for."
This project goal was visualized in a drawing and repeatedly referenced during discussions until the end of the project.
(2) Uncompromising package selection to achieve our future vision
Selecting an HR package was a critical element of the project. The team leveraged Cambridge's well-established methodology to assess the different options. First, the team created a detailed request for proposal and carefully analyzed whether the functions met its needs. Next, the team created business scenarios that were unique to the automobile industry, and asked candidate vendors to submit demo packages according to the scenarios.
These assessments highlighted the advantages and disadvantages of each package. For example, at Hino Motors, temporary employees are onboarded and assigned positions shortly after their hiring, and starting dates frequently changed. Because of these industry specific processes, it was important to have vendors plan demos specifically to meet scenarios unique to the company, which allowed the team to assess what is and is not possible with the system, and whether the package met its requirements.
(3) Project management that is flexible to situational changes
In the second half of 2008, the project faced a crisis due to drastic changes in the business climate caused by the global financial crisis. The HR department head, a focal player in the project, had to prioritize dealing with urgent issues and could no longer spend time on the project. This put the project schedule in jeopardy and a possible delay in system cutover would result in significant increase in project cost.
As a countermeasure, part of the project goal was reviewed and detailed priority level was assigned to urgent issues to focus the staff's time on high priority areas. Although the situation continued to be unpredictable, the visualization of issues and progress that had continued since the project's inception allowed the team to make daily adjustments, leading to the on-schedule system launch.
The project manager Mr. Yoshihiko Nanami from Human Resources reflected on the project:
"We were constantly reviewing the project's overall status, sharing information quickly with the stakeholders, and taking necessary steps to focus on the critical areas. Even when things got rough, Cambridge members were always practicing their philosophy of "Have Fun!" and finding enjoyment in their work. The attitude was contagious and the morale of Hino Motor's members were also high. I have no doubt the project would have fallen apart midway without Cambridge."
#05
The project also changed Hino Motors' work style
The project delivered numerous effects, such as a reduction in payroll related clerical work, a significant reduction of paper ledgers, and elimination of repetitive data entry as a result of system centralization. However, what many people spoke about at the end of the project was an intangible effect – the mindset of the HR department and the IT department had changed.
Prior to the project, groups within the HR department operated in a silo, focused on each of their domain. After accomplishing the project together as a team, groups were communicating with each other more and started cooperating in continuous improvement activities.
In addition, through frequent collaboration with Cambridge employees, their productive work style – sharing meeting agendas in advance and having frequent short meetings to tackle issues, etc. – naturally permeated throughout the organization.
#06
Incorporating the Cambridge style and continuing business transformation
After the new system was launched in May 2009, Cambridge's support gradually decreased as initially planned. However, for Hino Motors, the project continues on.
During project planning, a list of initiatives was created, containing not only initiatives to be realized at the initial project phase, but also numerous initiatives that are to be implemented over several years. Hino Motors calls this a "mountain of treasures to improve the HR department" and is steadily implementing them one by one, utilizing the skills that it gained during the project.
* This information is current as of 2011.